Special
A place for the very special things I own
The MOVA Globe
A globe that spins on it´s own without any cable or batteries. It´s so satisfying to look at! I got mine from a seller in germany (because that´s where I´m from). It was a little rough to find one. If you are in the same location like me, you can find them here I got myself the "satellite with clouds" globe.
Pro Tip: If your globe stops spinning, even under the brightest light, or keeps spinning back and forth, put a paperclip on top for a few minutes. The issue is the magnetic field which may be affected from electronics and other magnets. Your globe is probably not broken and still fuctioning.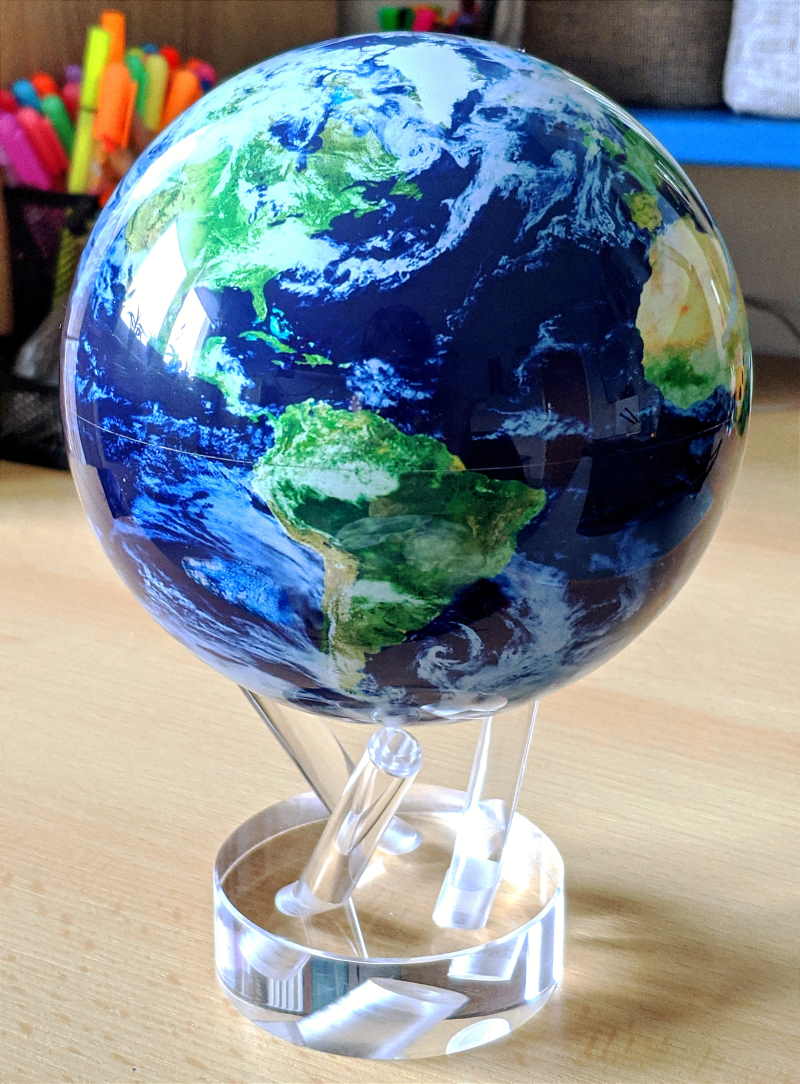 Aurora Artdoll
Aurora (alias Kristal) is one of my original characters, who is actually retiered now but he still has a big place in my heart and I used him for a long time. Aurora was brought to life by Teddiktoys on Etsy! I did a couple of ajustments to the doll after.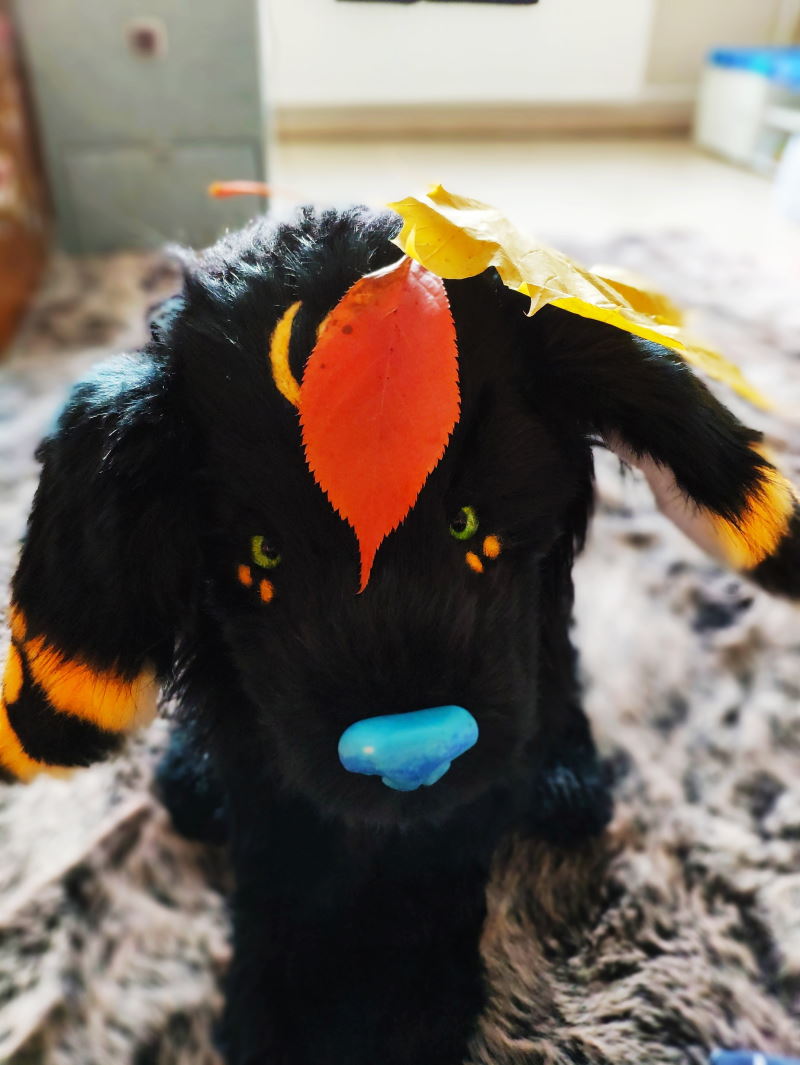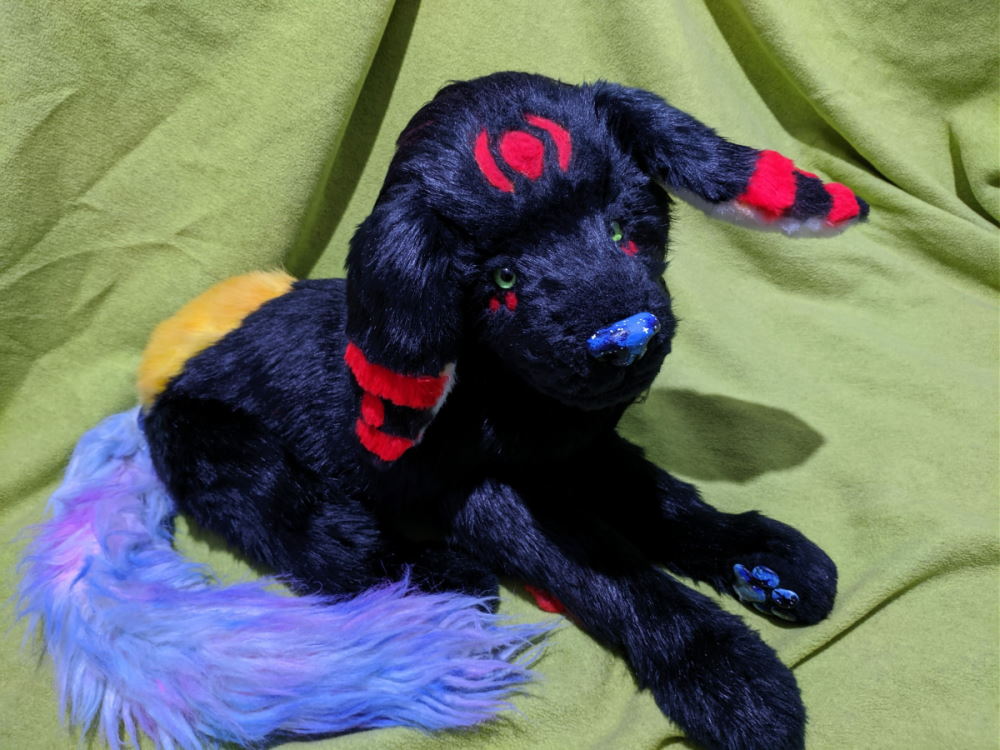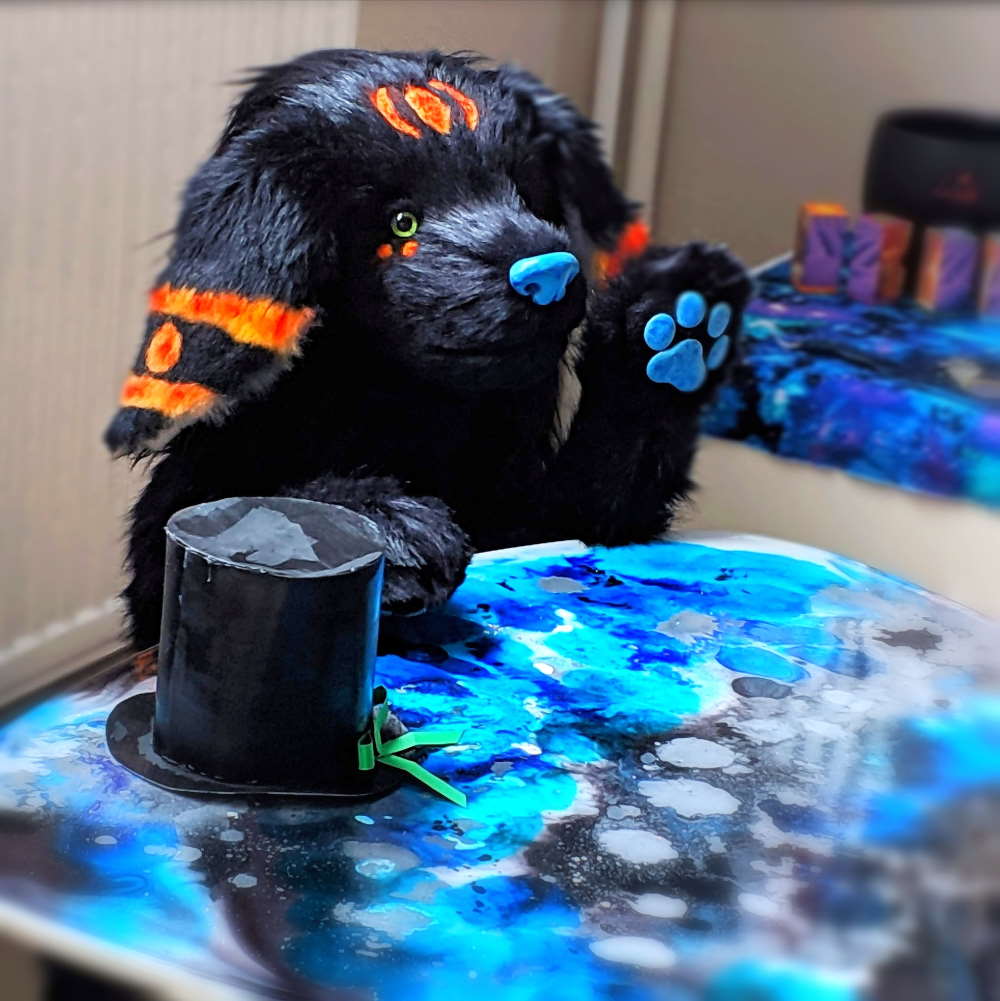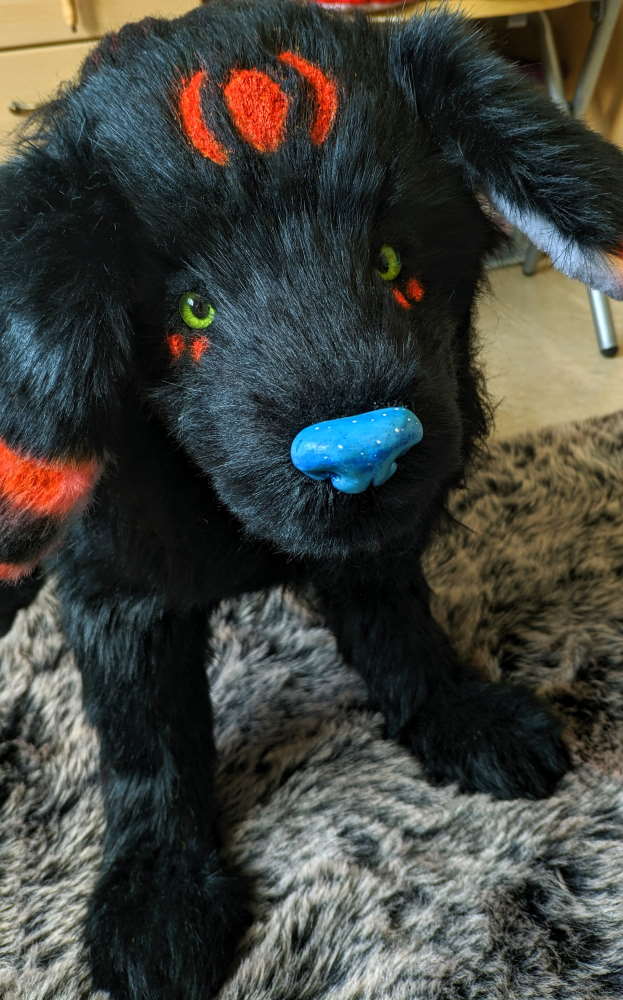 Asus Zenbook duo 14
While my laptop has a little place in My Desktop as well, I wanted to include him in here too. It´s definetely one of the coolest things I own with it´s two fancy screens. This laptop comes in a ton of different versions. I got myself one of the cheeper versions (in the 1200-1400€ range) , what´s not included is the build in LED number block inside the touchpad and the second screen has no angle unlike newer models.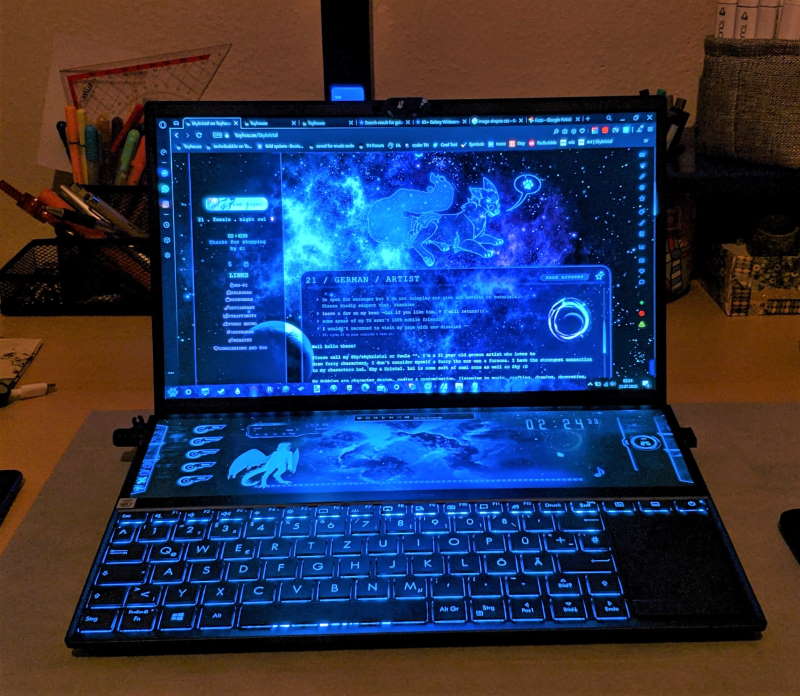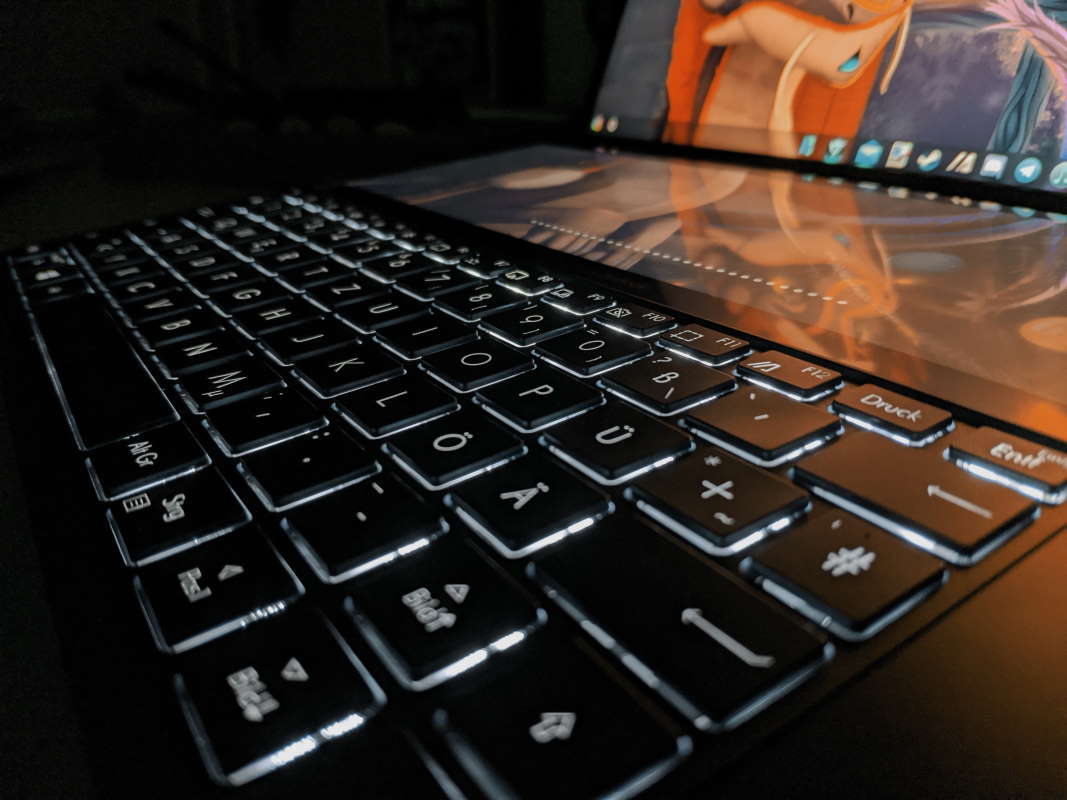 Aladdinaudio Acura Pro
The Aladdinaudio headphones are something else. First off, you can literally not buy them anymore. No matter where I search, the listing is either deleted or sold out. I got these babies back in 2019 and they are truly amazing. Have beautiful sound, rich bass and are super long lasting. And that sounded like some paid sponsor ad lmao But really, they are great. According to some sources they are 200$, or originally 400$ on Aladdins offical site which no longer exists. I got them off amazon.de for only 99€. And not long after, they were sold out and never restocked. You could say I was extremly lucky.
Now the weird part about them is the branding? if you can even call it that. Acura seems to be a car brand and on the side it´s literally an @ logo (or amazon logo? looks like both). I feel like a fitting name for them would be patchwork. But besides these strange details, they feel very unique. But I also feel like something about them is not right, considering they pretty much don´t exist anymore. I´m however very happy to have them. Haven´t had better ones.