Used or made by my characters... Funky Items, Weapons, Accessories and more.. explained!
Fire Slasher [Ref]
The Fire Slasher is a one and two handed weapon used by inferno gods!
Two Hands
The Fire Slasher can be used with two hands, one piece in each. The Slasher activates and starts to glow in the persons color(s) as soon as an inferno god touches it. It loads for a bit, then fire starts coming out of it.
If used in seperate parts, this weapon is in it's strongest form and can cause a pretty impressive damage.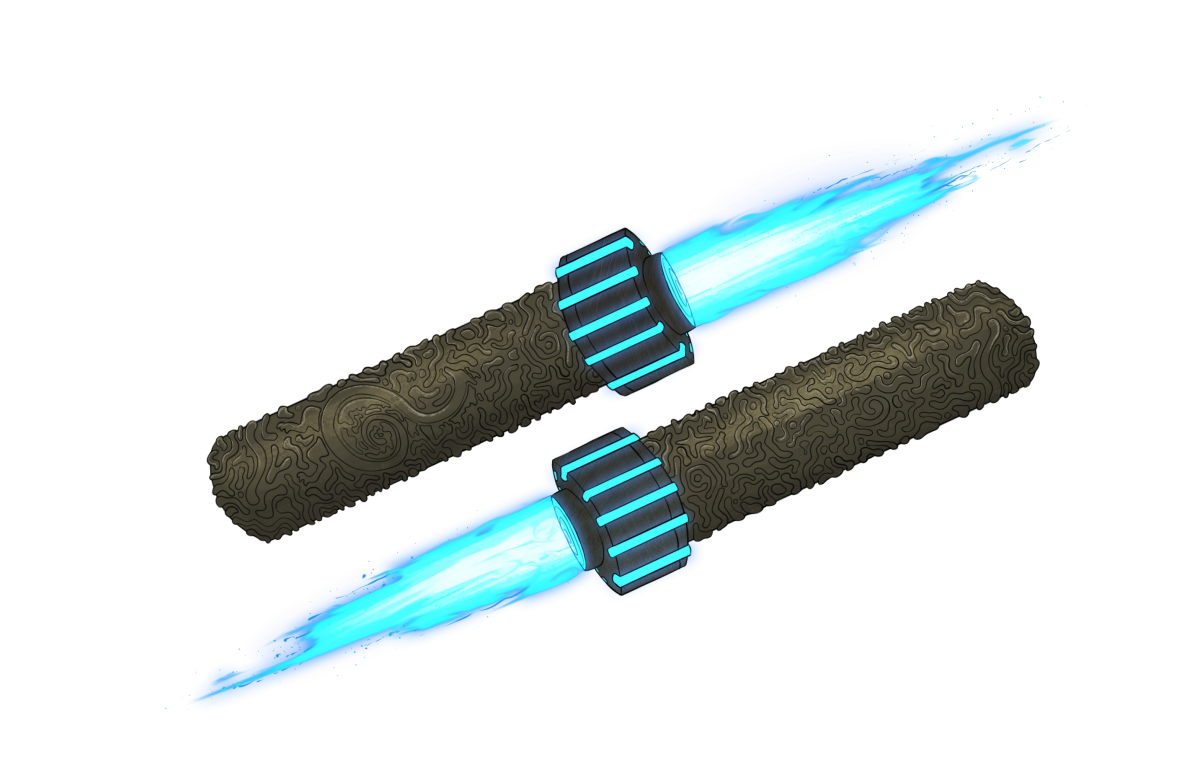 One Hand
Both parts can be put together into a longer handle, which transforms on it's own when both flames touch each other. The fire and engery inside fuses and fills out an inferno dragon shape, which is visible on one of the two parts. Now, an opening formed at both ends and flames are coming out which have a pretty big range on both sides. How much fire is coming out of both ends can also be controlled by the gods! Depending how much power they have or how much they deceide to let out.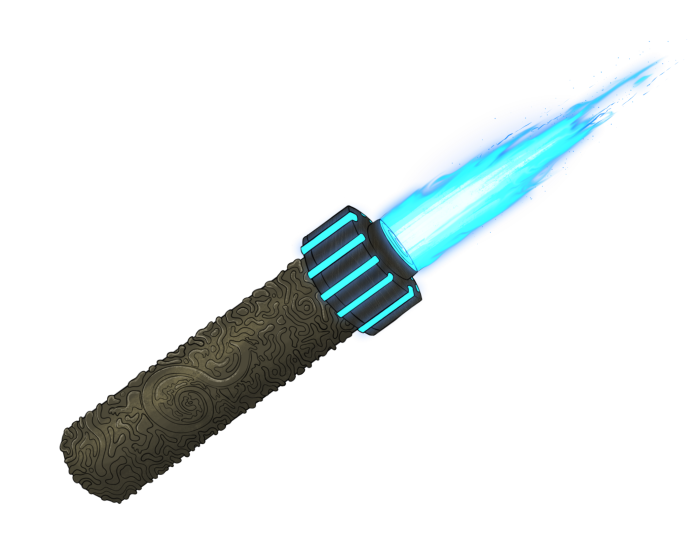 Changing color
The fire's color depends on the chi! If someone has the ability to turn into a yellow inferno, their weapon fire color will show it also! It's not possible to have a color they don't own. If someone has more than one inferno chi, they can only show off the colors they have. NO matter what they transform into, as long as the chi is there, the color can be switched. Which is the reason you can also see Lui being in his white form while blue fire is coming out of the slasher.
Any color of the rainbow is possible. red, orange, yellow, green, blue, purple, pink even brown. White is no exception! The one thing that is excluded however, are all shades of grey and black. This is simply because a grey or black inferno does not exist. If a firedragon is a tone of grey or black, it's called a "Dusty". Dusties are dark souls and not considered gods, therefore can't activate the Slasher. Only pure, bright energy powers it on.